This month we've been working with both new and power users to find pain points in our desktop UX. These updates include features for managing large documents, as well as making interactions more intuitive.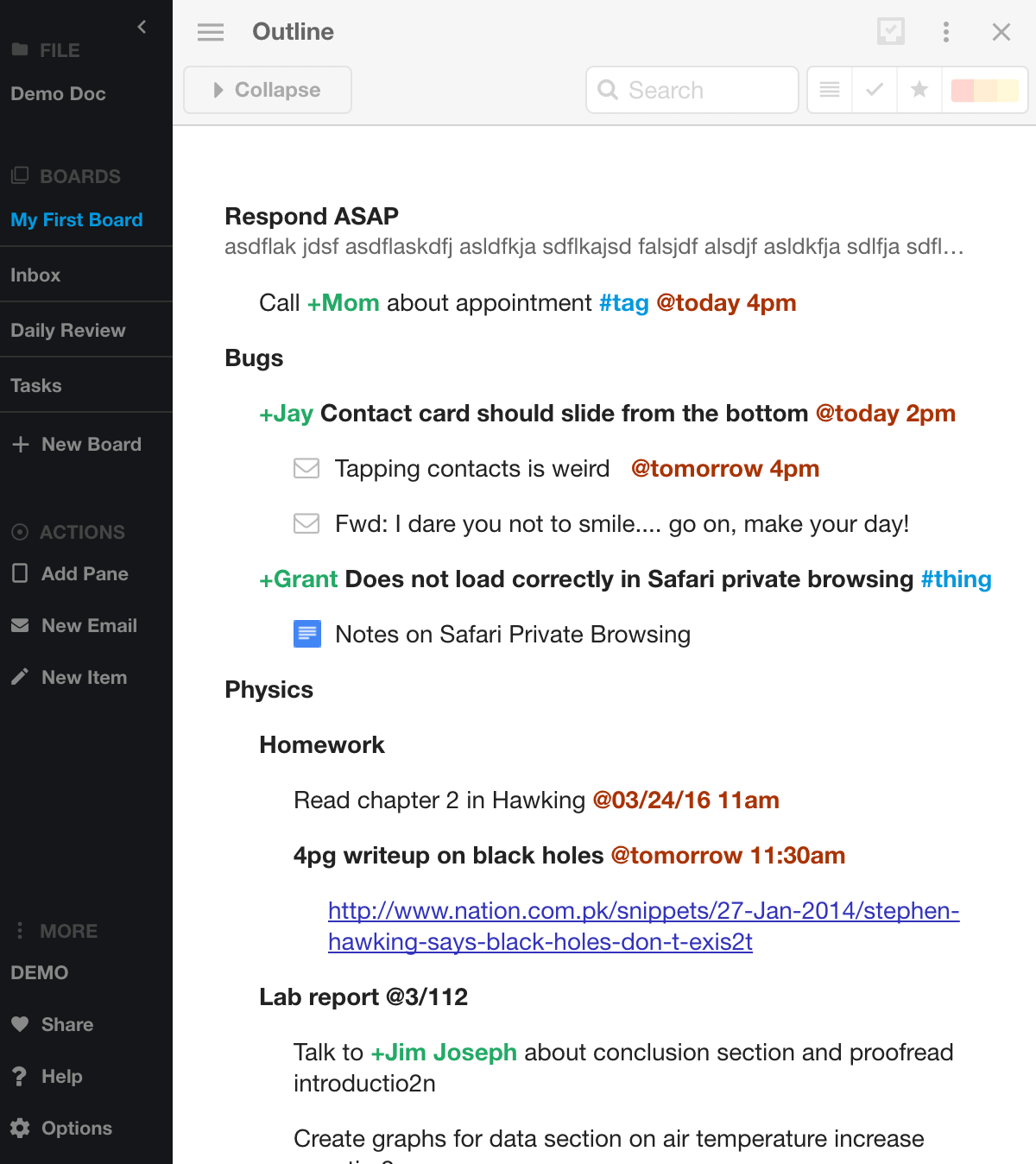 Panes, search, and collapsing
Collapse All now collapses every item rather than just those at the top level.
Searching does not change the collapsed state of items. This means search will not expand everything to display matches.
A new feature called Flat Search has been added. This shows only items that are a direct match, without showing the full hierarchy. Begin using Flat Search by clicking the icon or using the hotkey ( + 6). Click the pencil icon to the left of a search result to see its full details.
Sidebar
Documents have been renamed to Files for clarity of their purpose.
Workspaces have been renamed to Boards for clarity of their purpose.
The sidebar is updated to make the relationship between Files and Boards more clear.
The sidebar no longer fully hides, and instead shrinks to a very thin bar.
Toggle the sidebar width by clicking the small arrow at the top, or by dragging its edge.
Boards (previously known as Workspaces)
Boards can be switched by clicking on them in the sidebar.
Use the + B hotkey to switch between Boards with arrow or number keys.
The Boards list in the sidebar can be sorted with drag/drop.