Premium users will notice there is now a Gmail button in the bottom toolbar of the Moo.do iOS and Android apps. Moo.do now has a full mobile email client!
We are launching the mobile Gmail pane in beta today to bring it to you as quickly as possible. While mobile Gmail is in beta, we will be continuing to add email features and tighter integrations between your email and your Outline, as well as adding educational content on how to get the most of out Moo.do.
The Gmail pane will be available on your phone or tablet if you are a Premium user and have enabled the Gmail plugin in the desktop app.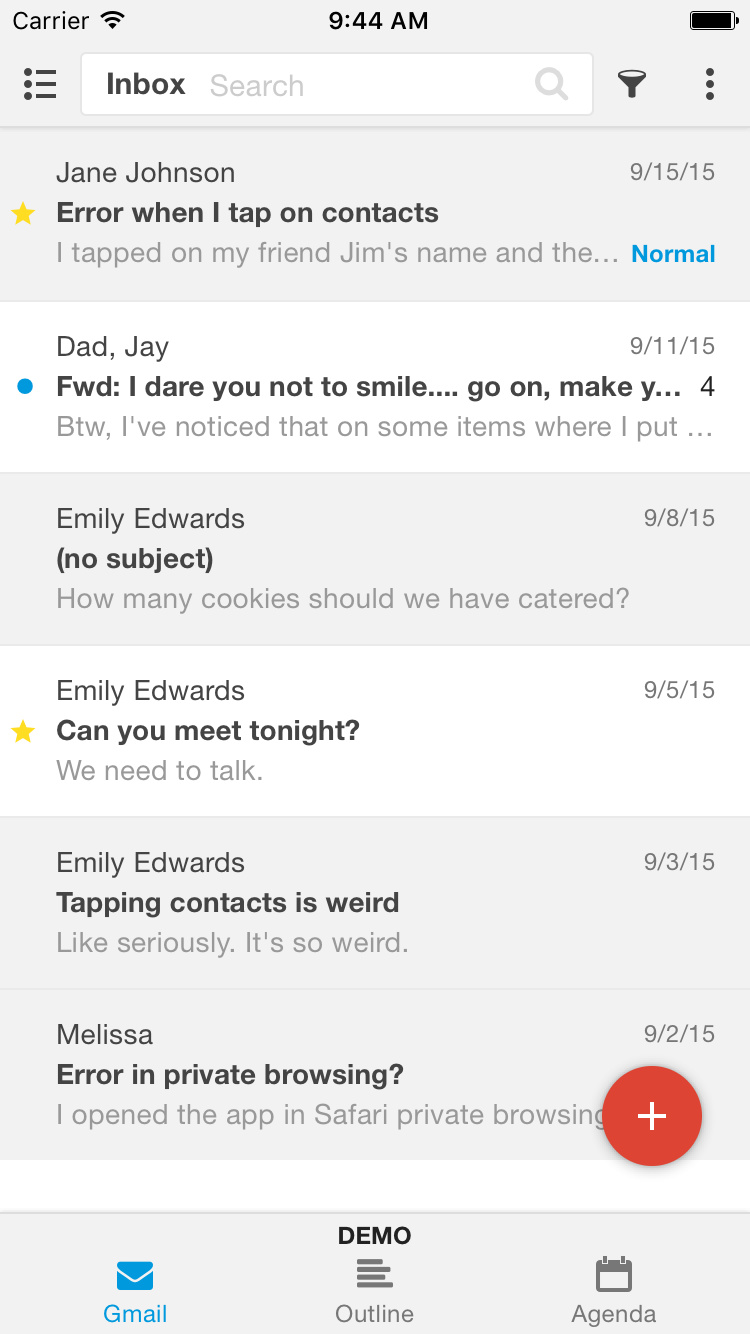 In Development
Mobile

Plugin settings
Welcome screen for new users
Drag/drop email to Outline

Search history
Calendar view