We want to make it easy to quickly process your emails and keep track of what needs further action or response, so we have a new Priority View to sort emails by priority. Click on the new

icon in the Gmail Pane to switch to the Priority View.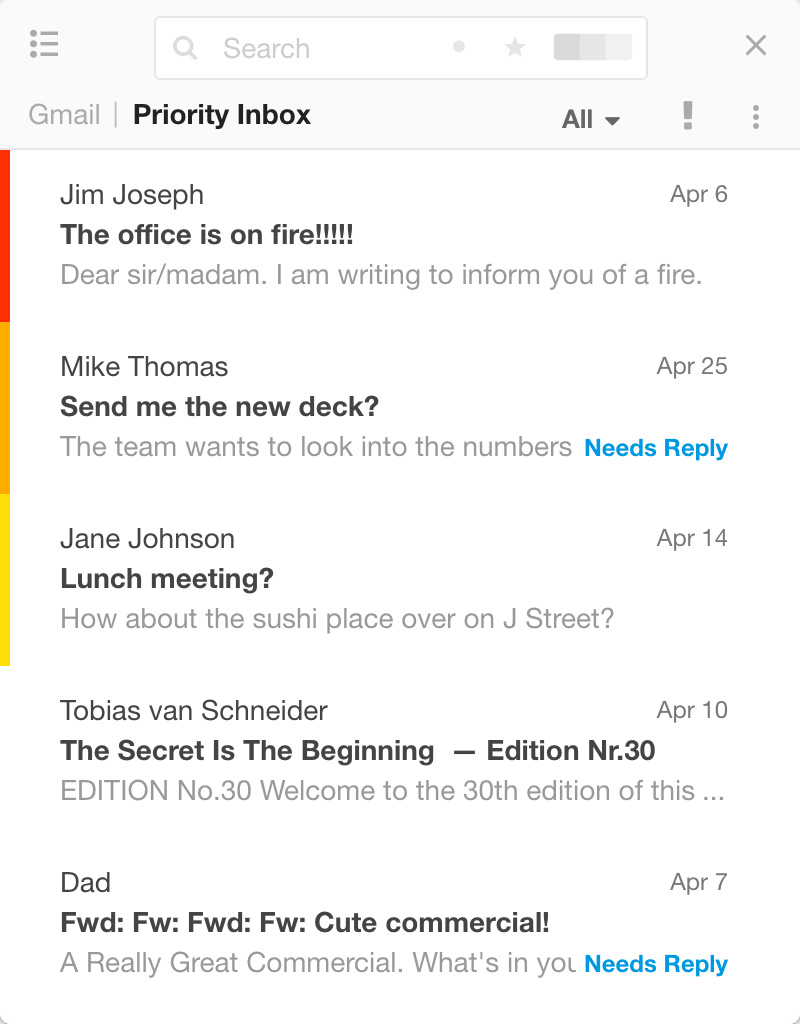 Our favorite way to use the Priority View is to run through emails in two phases:
Triage emails in the normal time view, marking important emails with a priority or star.
Switch to Priority View and start at the top, handling emails in priority order.
We're excited to hear how you use the Priority View and how we can make it better for you.