Free trial for everyone!
We are introducing a 14 day free trial of Moo.do Premium which will start the next time that you login to Moo.do. With the trial you have full access to the Gmail, Google Calendar, and Google Drive plugins. Get started using the Premium plugins in the Settings menu on a desktop app/browser.
Gmail plugin
Moo.do's Gmail plugin is now in open beta as part of our Early Access program for Premium and Trial members. You can now use Moo.do to read, write, organize, and schedule your emails right next to your events, tasks, and files.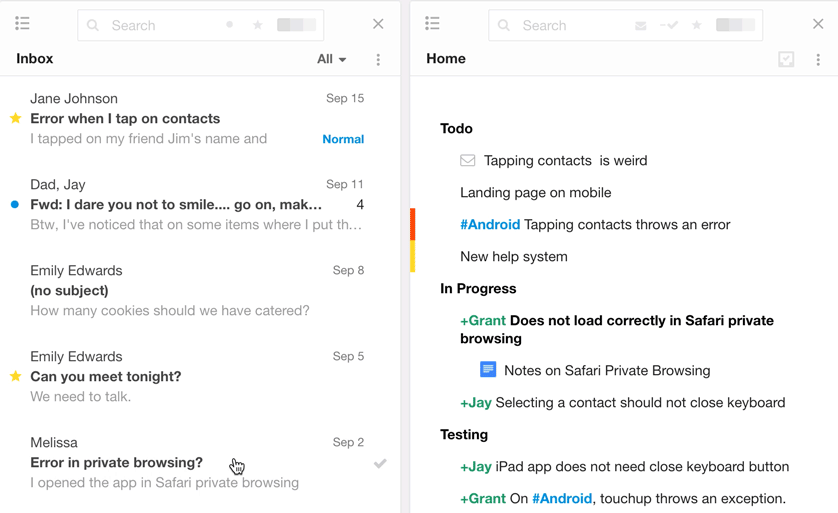 Gmail plugin in development
We are continuing to add features to the Gmail plugin. Let us know if there's any particular email features that you'd like to see in Moo.do.