We wanted the Agenda to be editable from the beginning, but it hasn't been possible to make it a good experience until the changes we made in our performance update. With that done, we are happy to announce that items in the Agenda pane are now editable!
To make editing in the Agenda pane feel good, items need to move gracefully as their dates and priorities change instead of jumping around or disappearing completely if a date is invalid. We achieve this by:
Delaying moving an Agenda item until a different item is selected
Animating the item into its new position to make it clear what is changing.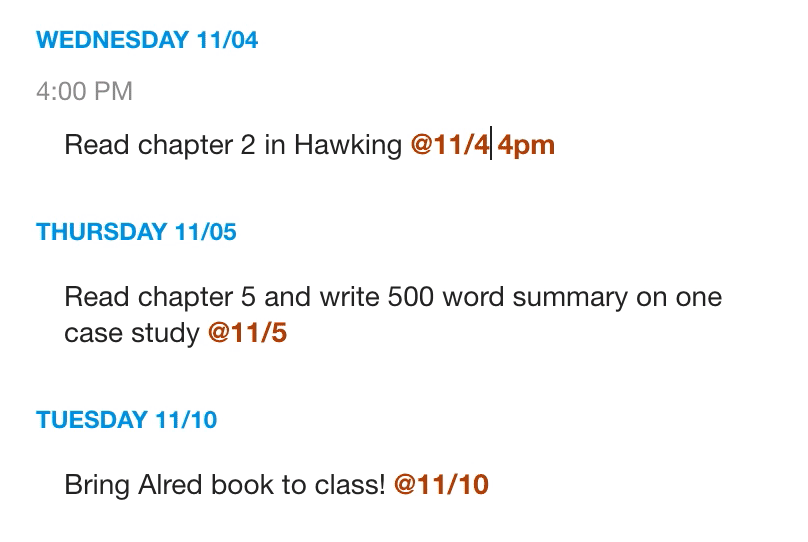 Another benefit of being able to animate items as their positions change is that it makes it clearer what is happening during search. Also it looks really cool :).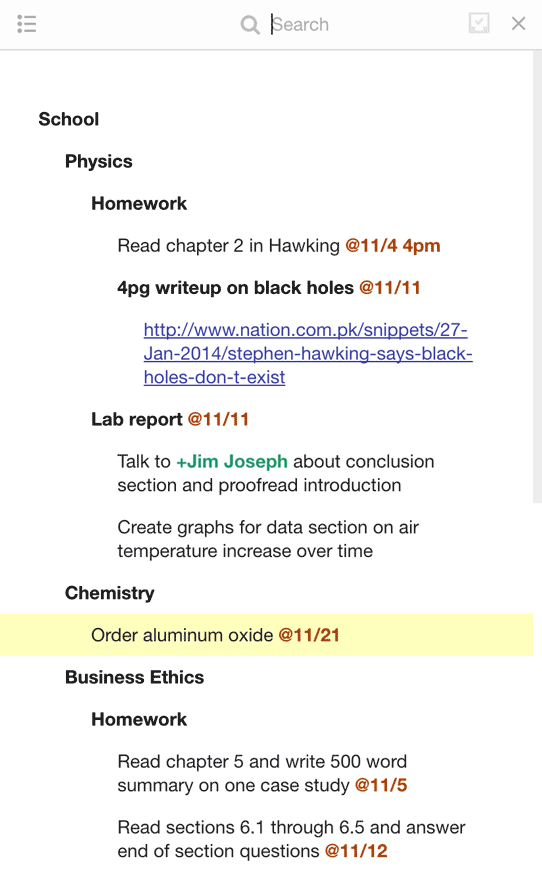 This is important for the Google Calendar plugin to work well because it will allow you to change your Google Calendar event names or dates/times right in the Agenda. We're doing final testing of the Google Calendar plugin now, so you'll see it soon!
In Development
Google Calendar sync
Improved Search UI
Gmail integration