We've added your most requested feature: Markdown! This brings three main benefits:
You have more control over what each item on your list is: headers, tasks, bullets, and numbered lists.
Along with the improved intro, it should be easier for new users to get started.
It's pretty!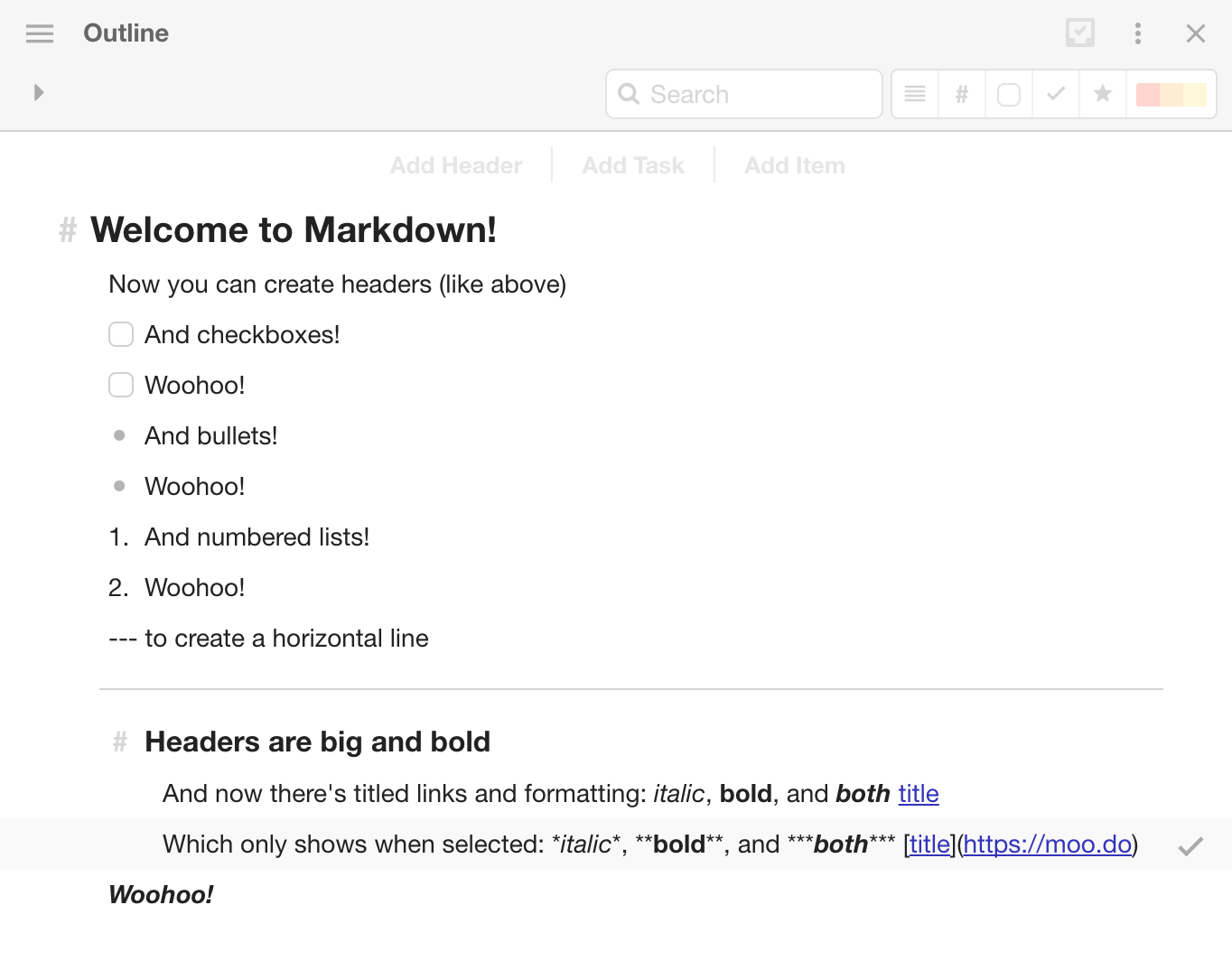 How it works
Prefixes
#

to create a header, or

Ctrl

+ Shift + 3

[ or [] or [ ]

to create a task, or

Ctrl

+ Shift + [

* or - or +

to create a bullet

1.

to create a numbered list
Buttons at the top of the pane to add project, task, item
Formatting
*italic* or **bold** or ***both***

Ctrl

+ B to bold and

Ctrl

+ I to italic (as usual).
[Title](address) or

Ctrl

+ K to insert links with a title
--- to create a horizontal line
Formatting only shows while items are selected
Search filters
New filters to show/hide headers and tasks. These work especially well combined with the flat search filter.
Display Settings
New Markdown layout theme
New advanced settings for header size, checkbox opacity, and background color