If you have multiple Gmail accounts for personal and work emails you can now link them together in Moo.do. In the 'Linked Accounts' page of the Settings just enter the email address of the account you want to link.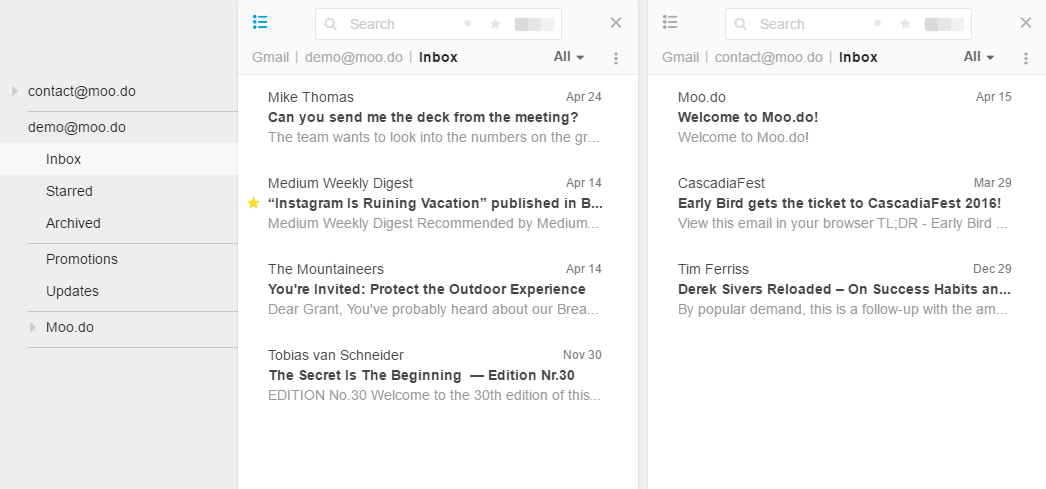 Right now linked accounts only have access to Gmail. In the future we plan to expand this so you can access documents, and calendars across accounts.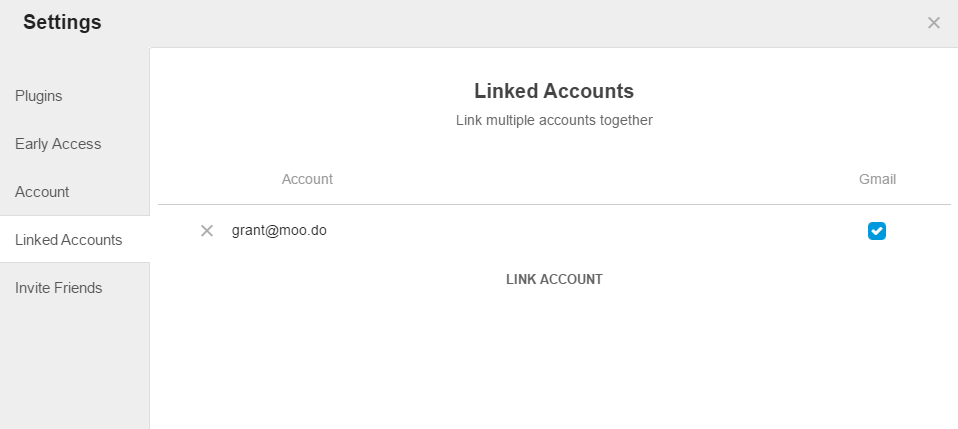 This update also includes a lot of bug fixes, expecially for iOS and Android. If you see anything that looks broken or doesn't work quite right, please send us an email at [email protected]!