We just launched a deep integration with Mailbird 2.0, which is (in our humble opinions) the best email app for Windows. With Mailbird and Moo.do, email becomes a real to-do list that you can organize, prioritize, and schedule right alongside all your other projects and tasks.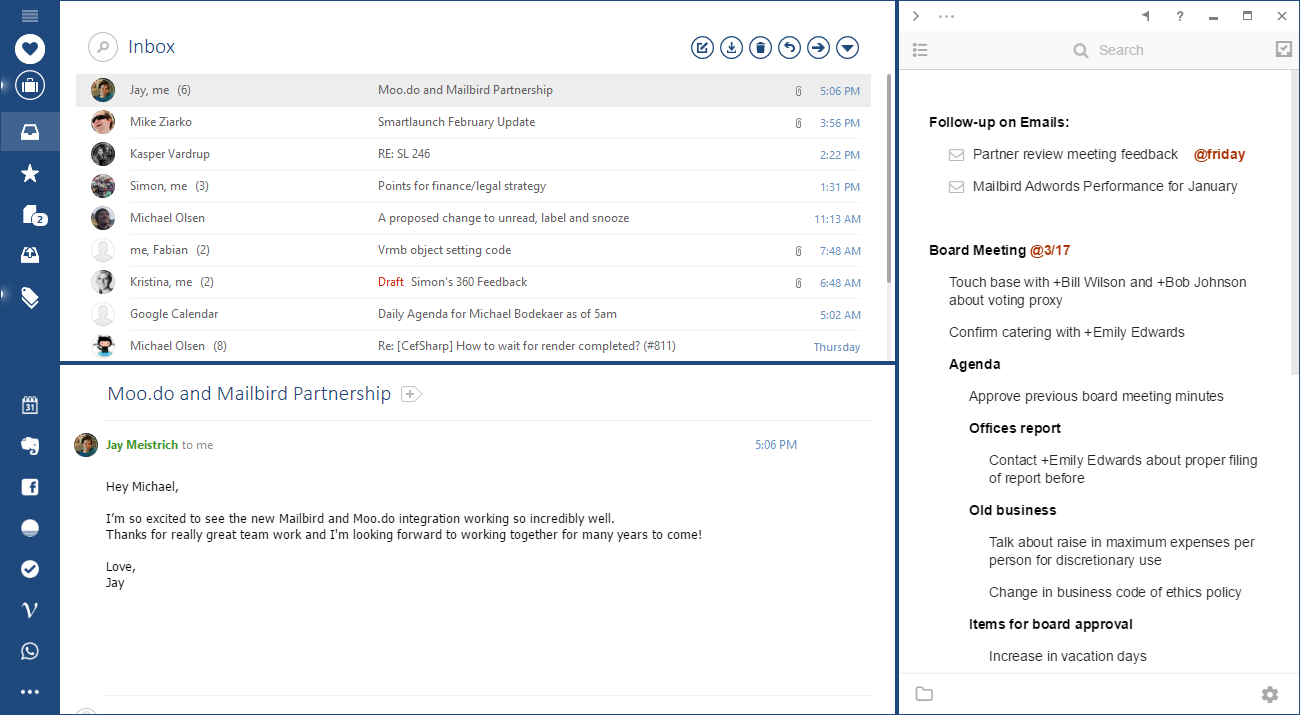 Moo.do is built into Mailbird 2.0 as a dedicated sidebar, so you can drag your emails from Mailbird right into your Moo.do lists. It's also an app inside Mailbird for a full-screen view of your Moo.do workflow. You can easily open emails from your task list: click an email in Moo.do and Mailbird opens it for you.
Organizing email and tasks together has completely transformed the way we use email. We don't have to manually write down emails that need follow up. We don't miss important emails because we can prioritize and schedule them alongside our other tasks and appointments.
We're super excited about this integration with Mailbird and we hope it makes you less frustrated and more productive!
Get Mailbird 2.0 at http://www.getmailbird.com.